NEWS
Refurbishment of some of the earliest installed components has already begun.
---
It is with deep sorrow that we heard of the passing of Iuliu Stumer.
---

The deadline for application is 29th February.
FEATURES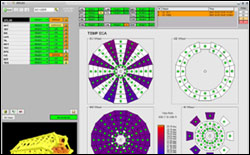 As ATLAS is one of the most complex machines ever built, it is not as easily switched on as a coffee machine. Its health must be monitored continuously and the slightest sneeze must be dealt with as soon as possible.
PHOTO GALLERY
PROFILE
"When I went to undergraduate school, I was going to become a medical doctor," says Steve Goldfarb.
All of the latest tutorials archives published by the University of Michigan ATLAS Collaboratory Project are now available.