NEWS
Several large detectors were moved last December, to make way for the arrival of the Small Wheels.
---
ATLAS and CERN need your help. The CERN Open Day is set to take place at the beginning of April.
FEATURES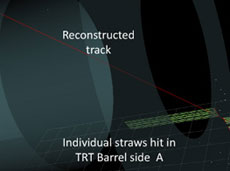 In one of the last working weeks of 2007, the ATLAS TRT took the opportunity to run a full slice of the data acquisition chain for five days.
PHOTO GALLERY
PROFILE

"Everything unknown is attractive, and I feel I'm learning new things every day," says Weina Ji.
All of the latest tutorials archives published by the University of Michigan ATLAS Collaboratory Project are now available.