NEWS

High energy cosmic muons let the L1 Calorimeter Trigger test its mettle

---
The new ATLAS exhibit is well on its way


---
A flashy new addition to the ATLAS winter collection

FEATURES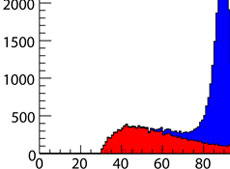 W and Z physics is already quite well understood which is why we can rely on it to learn all that is new about our detector.
PHOTO GALLERY
PROFILE
"You can do music as a conscientious amateur, but you can't do amateur particle physics!" says Pippa Wells.
All of the latest tutorials archives published by the University of Michigan ATLAS Collaboratory Project are now available.
SEARCH THE E-NEWS