NEWS
Plans for the LHC's first long run and what ATLAS can do with the data
---
How ATLAS is letting the world in on the excitement of particle physics at the LHC
---
Just in time for first physics


FEATURES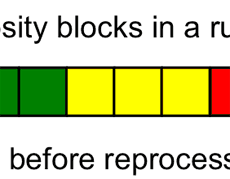 You need to pick out good runs for your analysis. ATLAS has tools for that.
PHOTO GALLERY
PROFILE
"At some point, I just wanted to get out to see some snow," Rolf Seuster says of Hawaii.
WEB LECTURES
All of the latest tutorials archives published by the University of Michigan ATLAS Collaboratory Project are now available.
SEARCH THE E-NEWS